This tutorial has for purpose to guide you in the configuration of miscellaneous rights of a module.
The Miscellaneous section allows you to go further in the configuration of certain rights such as:
Main authorizations
Assigning
Other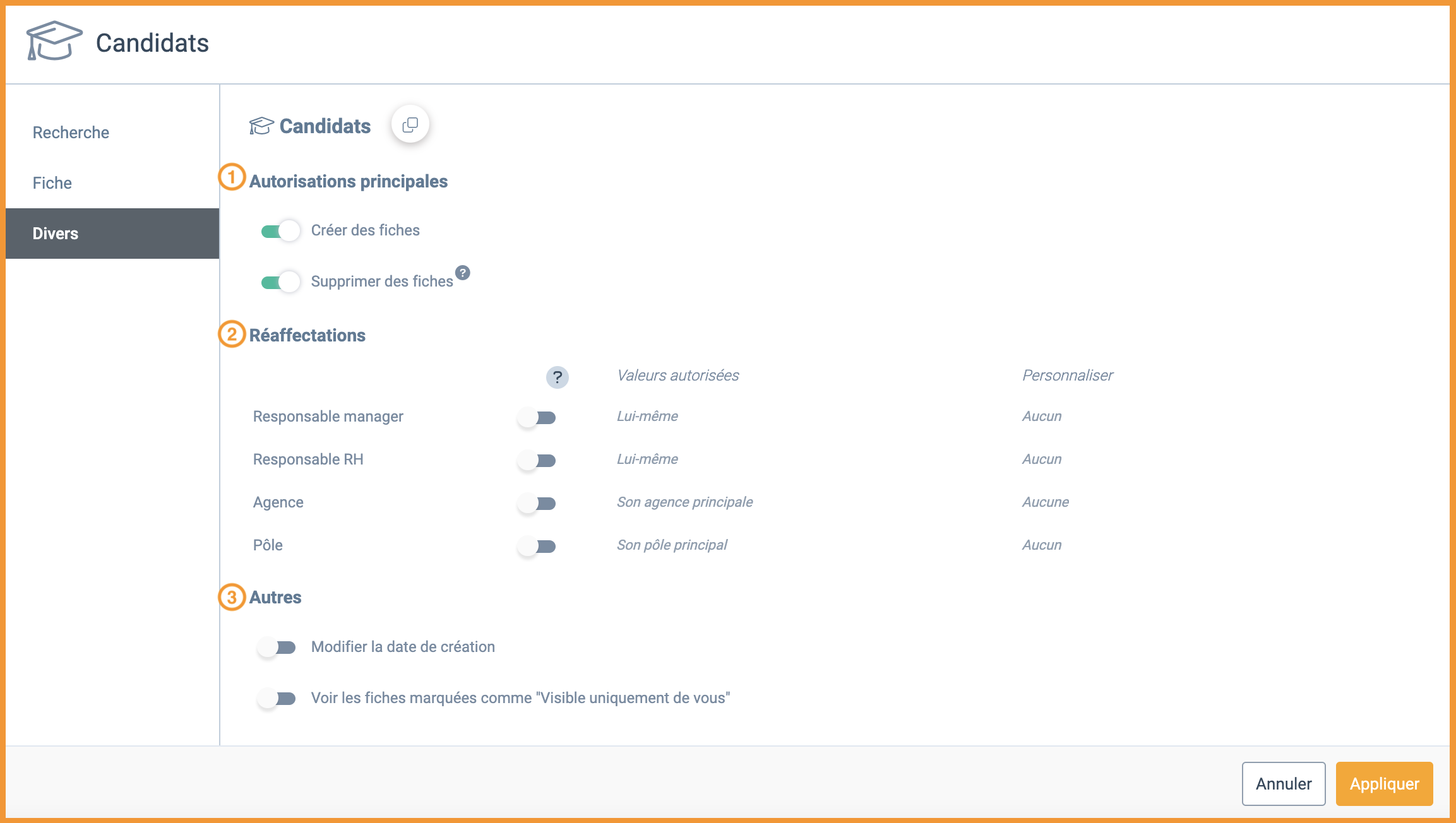 Contents
Assigning
In this category, you can define rights to assign a card: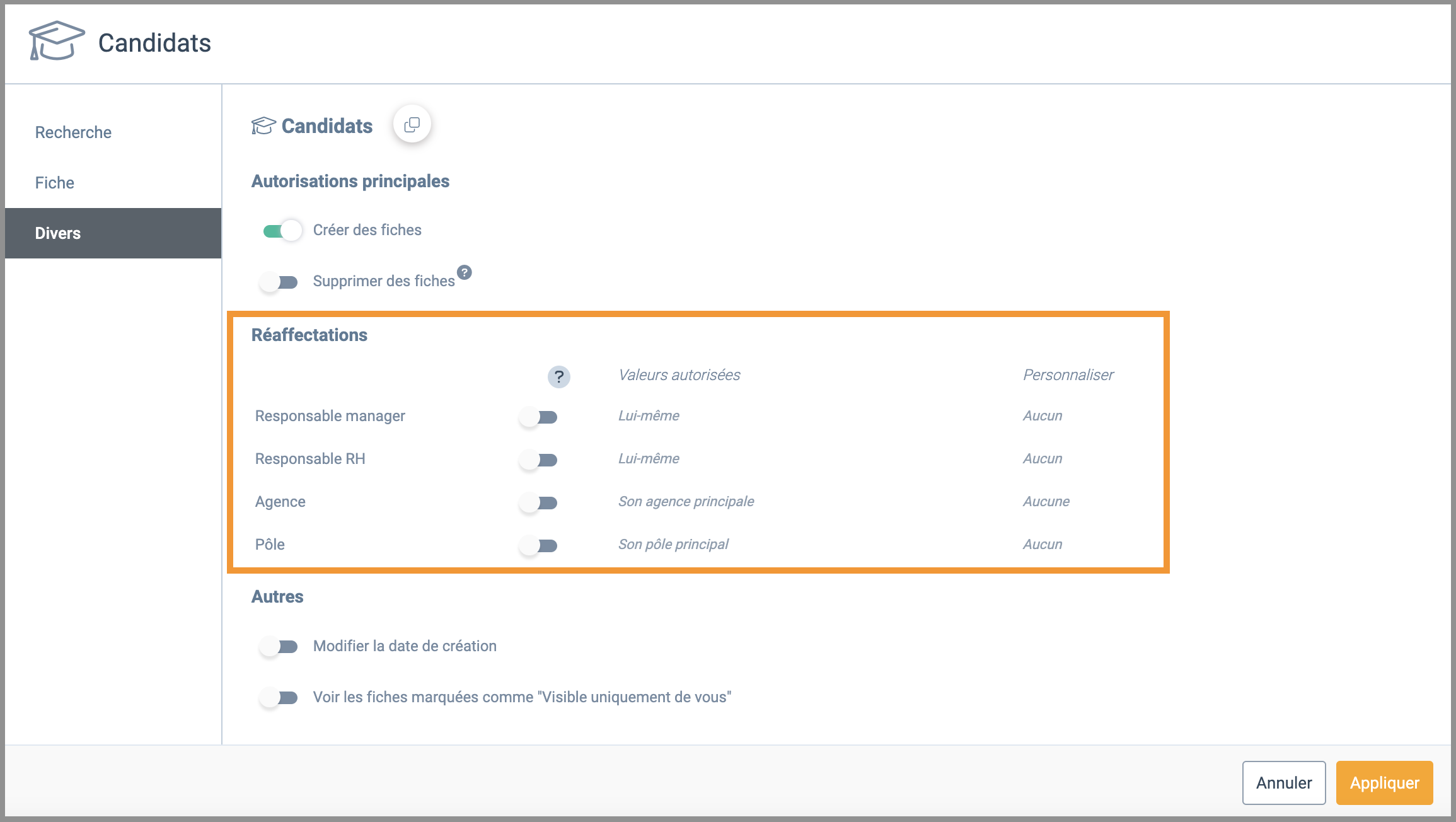 Main manager and/or HR manager:
Managers of their agencies
Managers of their business units
Managers of their poles
Their managers N-1
Themselves
All agencies
Their agencies
Their main agency
All poles
Their poles
Their main pole
Good to know:
In the "Customize" column, you can add any agency, business unit, manager and/or pole that do no fit in "Allowed values" (i.e. another pole other than their assigned pole).
Others
In this category, you can select a few options.
These options are disabled by default in general as they give extensive rights.
Good to know:
The suggested options generally go with a "tooltip" that displays an explanation when hovering on it.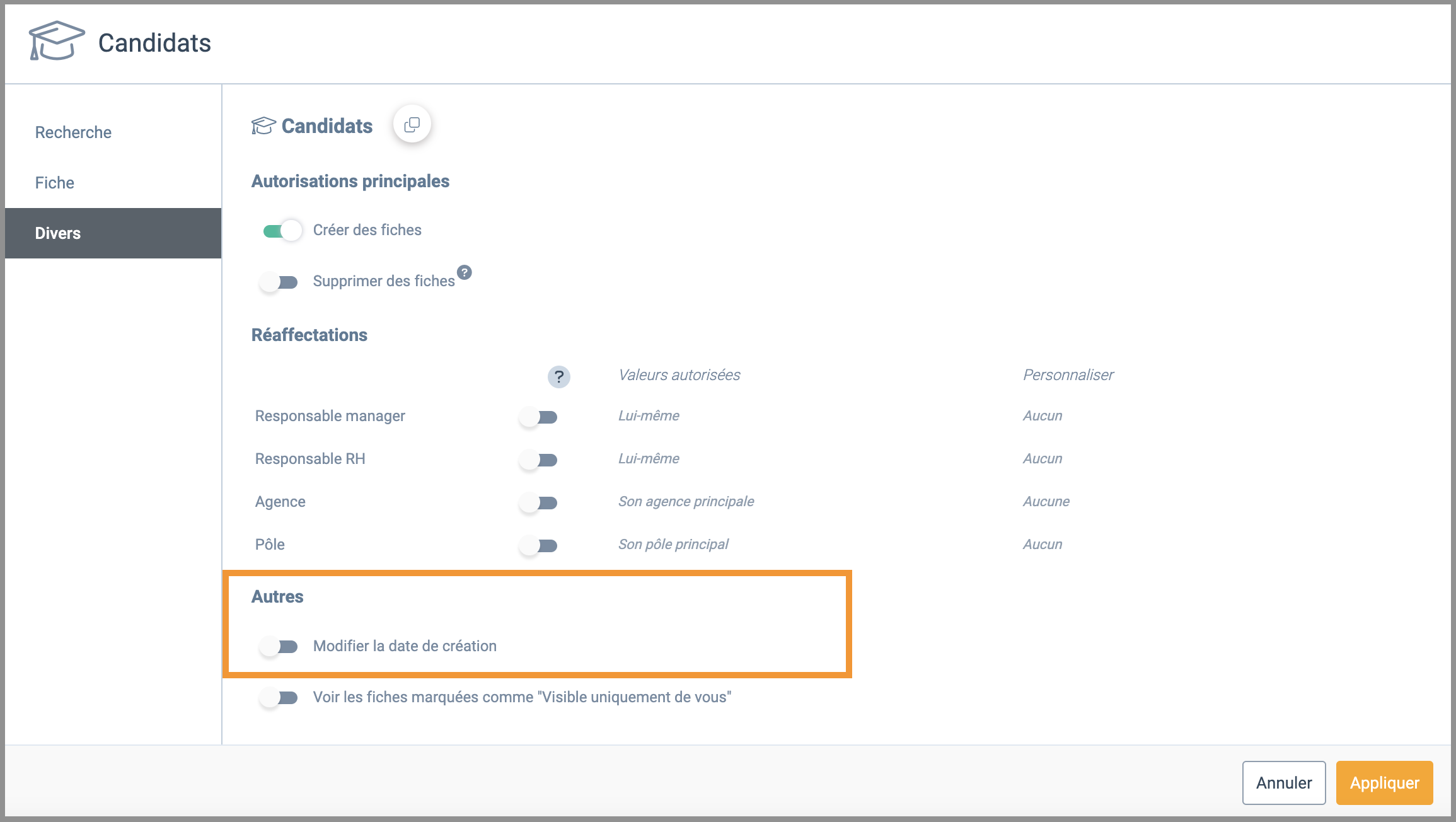 Edit creation dates
See cards marked as "Visible for you only"
Please refer to the article Create and configure a role in order to go further in the configuration of modules.
We hope that this tutorial has been of any help and we invite you to let us know by voting in the dedicated section below.
If you still have any questions, feel free to get in touch with our Support team :