BoondManager provides your collaborators with an intranet so that they can declare their times, subit their expenses and request for leaves
Contents
Basic features of the intranet
For the collaborators
Thanks to the logins that you communicate, the resources are automatically guided to the intranet in order to declare their times, expenses and absences. Also, you can allow resources to consult their absence balances.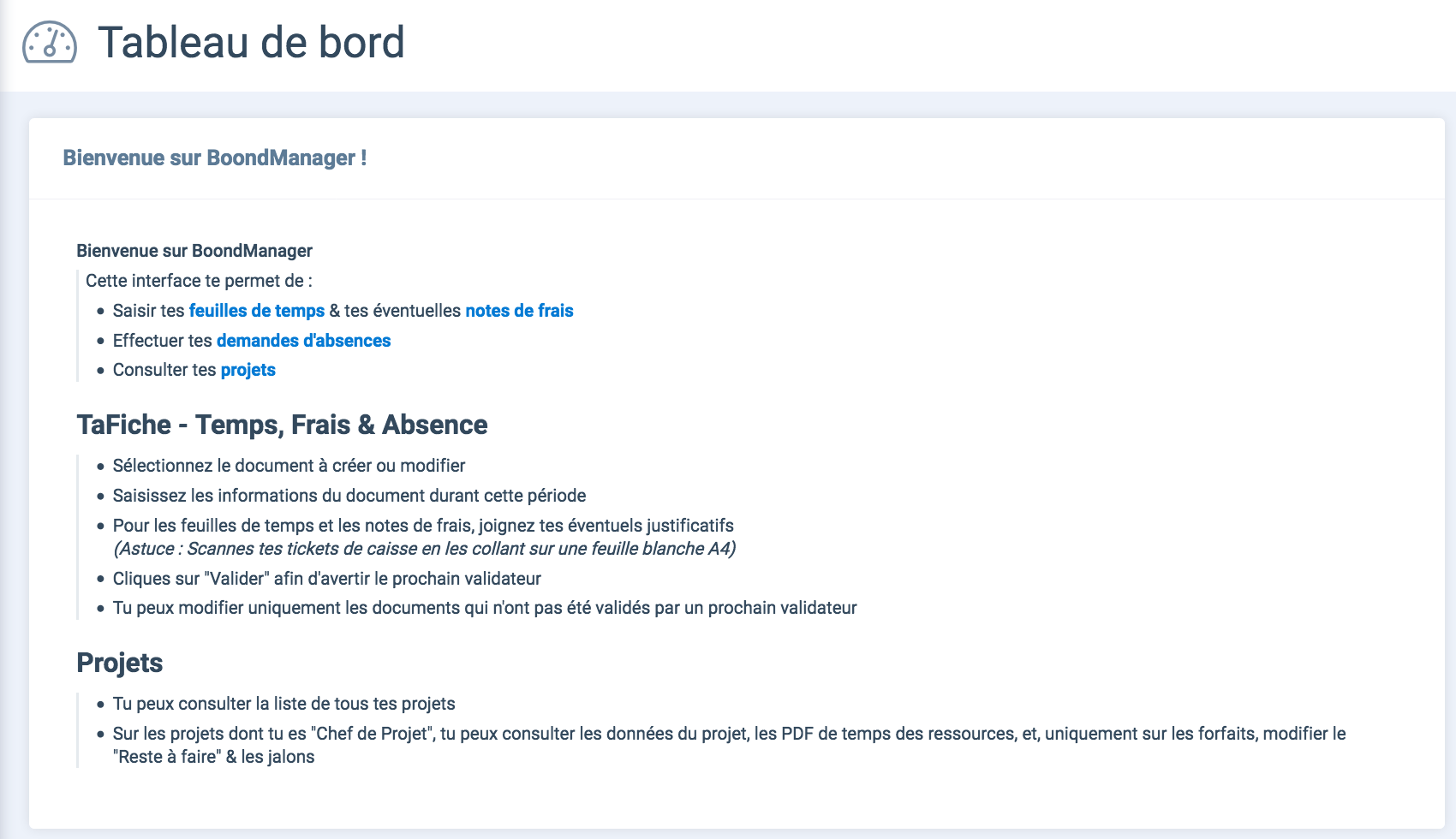 The welcome message can be entirely customised from your Administrator interface > Global settings > Miscellaneous
From your manager access, you can allow resources to consult and edit their Technical Data (TD). To do so, you need to go the resource profile and check the following box in the TD tab:

For the managers
As far as the Managers are concerned, they do not need an intranet access on top of their manager access. They just have to click on "My profile" to access their timesheets, expenses, absences, absence balances and projects.

Advanced features of the intranet
For the fixed rate project
This intranet is also useful to steer projects. For the fixed rate projects, the resources who have been declared as "Project Manager" have a simplified access to the projects they are in charge of:
- non financial project data can be followed
- they can also consult and modify the times which remain to be done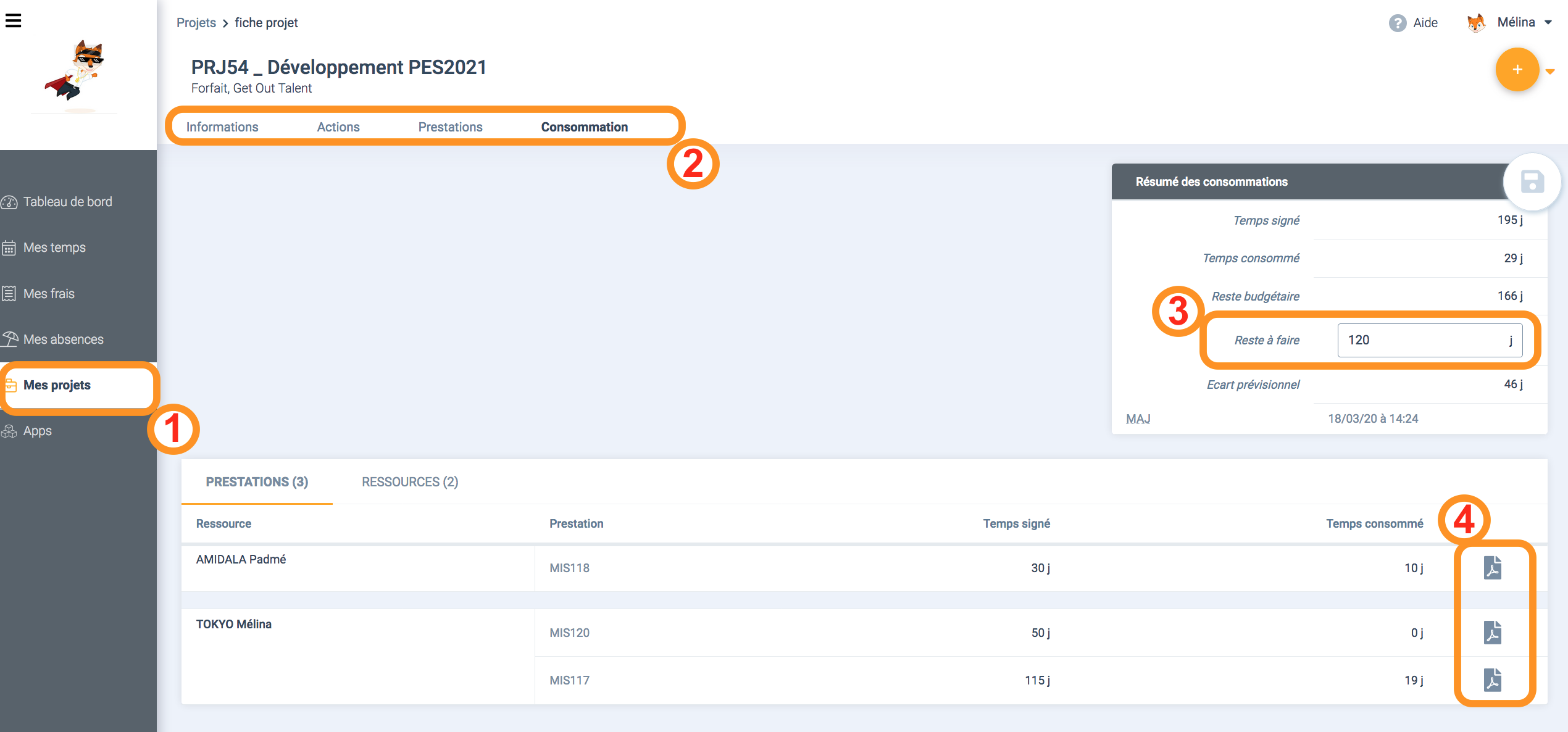 Your collaborator can open his/her projects module and see the list of projects he/she is working on now
He/she can access some information (client, place, title), the actions which have been done on the project, the deliveries without any financial data and the consumption.
The project manager can also indicate the estimated remaining times to be done on the delivery.
He/she can also access the declared times by the resources on the project.
To set this up, from your manager interface, you have to declare one of several project manager(s) from the Deliveries tab.

Create and share the intranet access
We hope that this tutorial has been of any help and we invite you to let us know by voting in the dedicated section below.
If you still have other questions, feel free to get in touch with our Support team :