Our apps, GMail and GCalendar, as well as our Google add-on BoondManager for Gmail, allow you to:
Create and synchronize an event in your Google Agenda from an action on BoondManager
Keep records of emails from your inbox on BoondManager
To get these features, follow these steps:
1 - Install the GMail and GCalendar apps on BoondManager
Administration > Apps / Marketplace section > Marketplace tab
For this step, all you need to do is:
Look for GMail and later GCalendar, and click on them
Click on Install
2 - Authorize managers to use the apps
Administration > Managers/Roles section > the Managers/Role card in question > Apps tab
In order to this, you should:
Check the box next to the apps GMail and GCalendar
In the below section "Apps advanced functionalities", select GCalendar for the Calendar field and GMail for the Mail field.
Save!
3 - Link your Google account to your BoondManager account
Apps module (left menu bar) > GMail and GCalendar
Synchronize your Google account
Accept the conditions/authorizations requested by Google
4 - Install the BoondManager add-on on your Gmail account
Install the BoondManager add-on on your Gmail account
From your Gmail account, follow these steps:
Log in to your account on Gmail.com (web)
Click on the "+" (Get Add-ons) on the right option panel (if you don't see the panel, click on the arrow on the bottom right "Show side panel")

Search for the BoondManager for Gmail add-on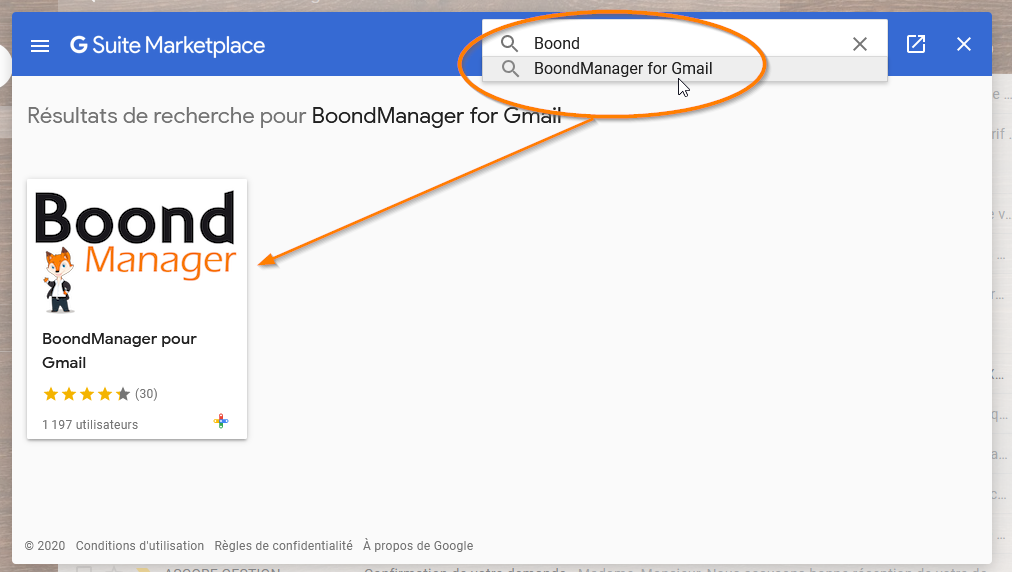 Click on Install and follow the instructions: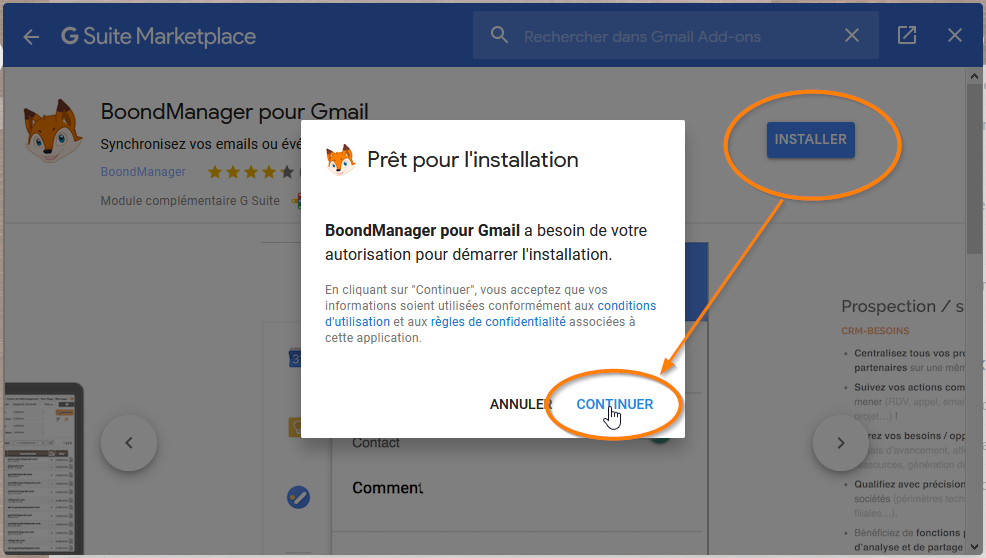 You now have a BoondManager icon on the side panel, click on it to go on the add-on: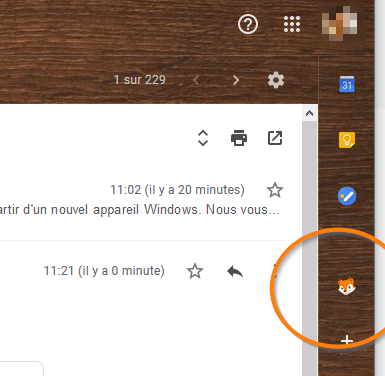 You can now click on Synchronize and enter your BoondManager login and password in order to authorize the synchronization: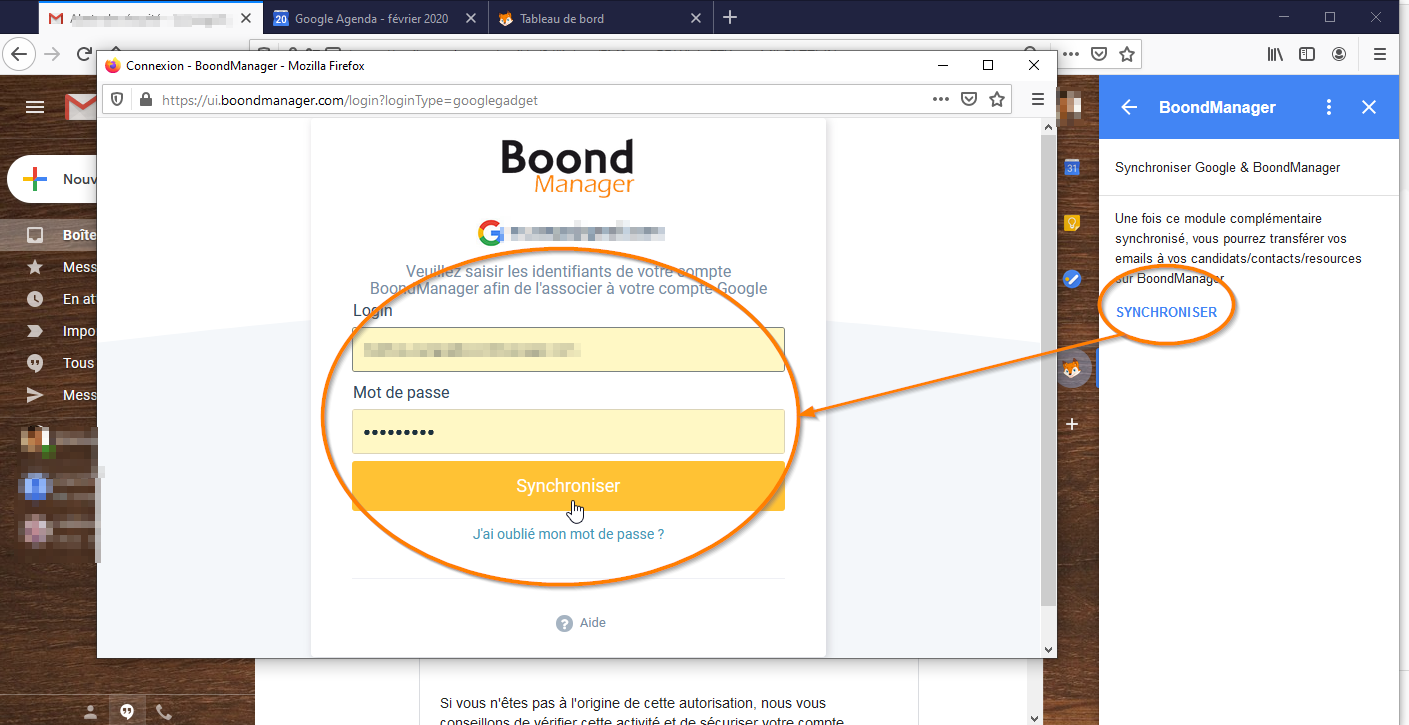 Congratulations! You now have the ability to use the following features:
Create an event in your agenda from an action on BoondManager
Scenario: you want to create a reminder for a meeting with a client, invite your client to the event and synchronize this reminder in your Google Agenda.
You can then create a Todo action on your CRM card on Boond and follow the next steps:
Click on Add to manager calendar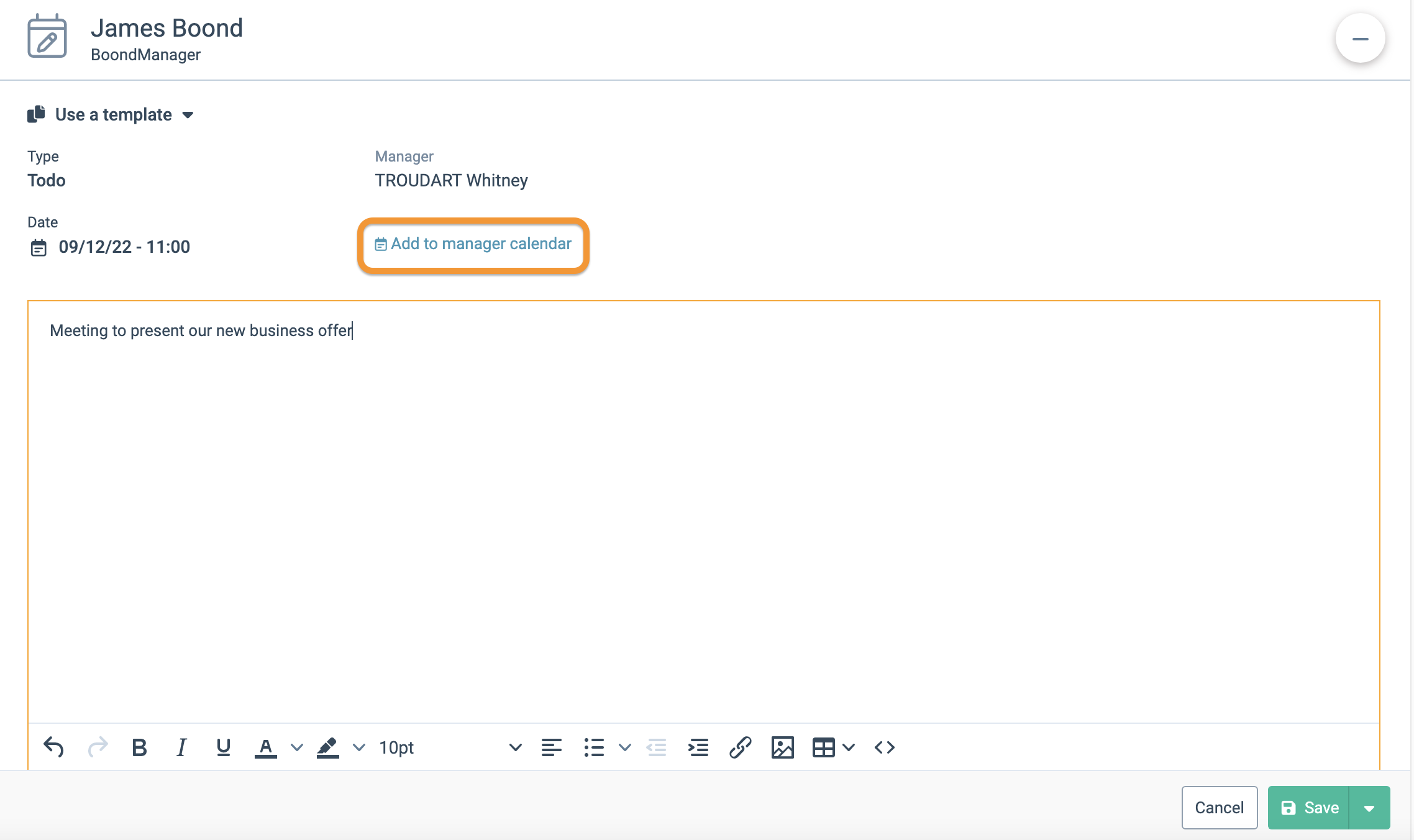 You will see a few sections appear. Some of them are automatically filled but, of course, you can edit them!
Start/End date and time
Title of the event
Add guests by typing their names (if they are managers on Boond) or their email address
Write a description that will be present in the event and shared with your guests
Write notes or comments for the event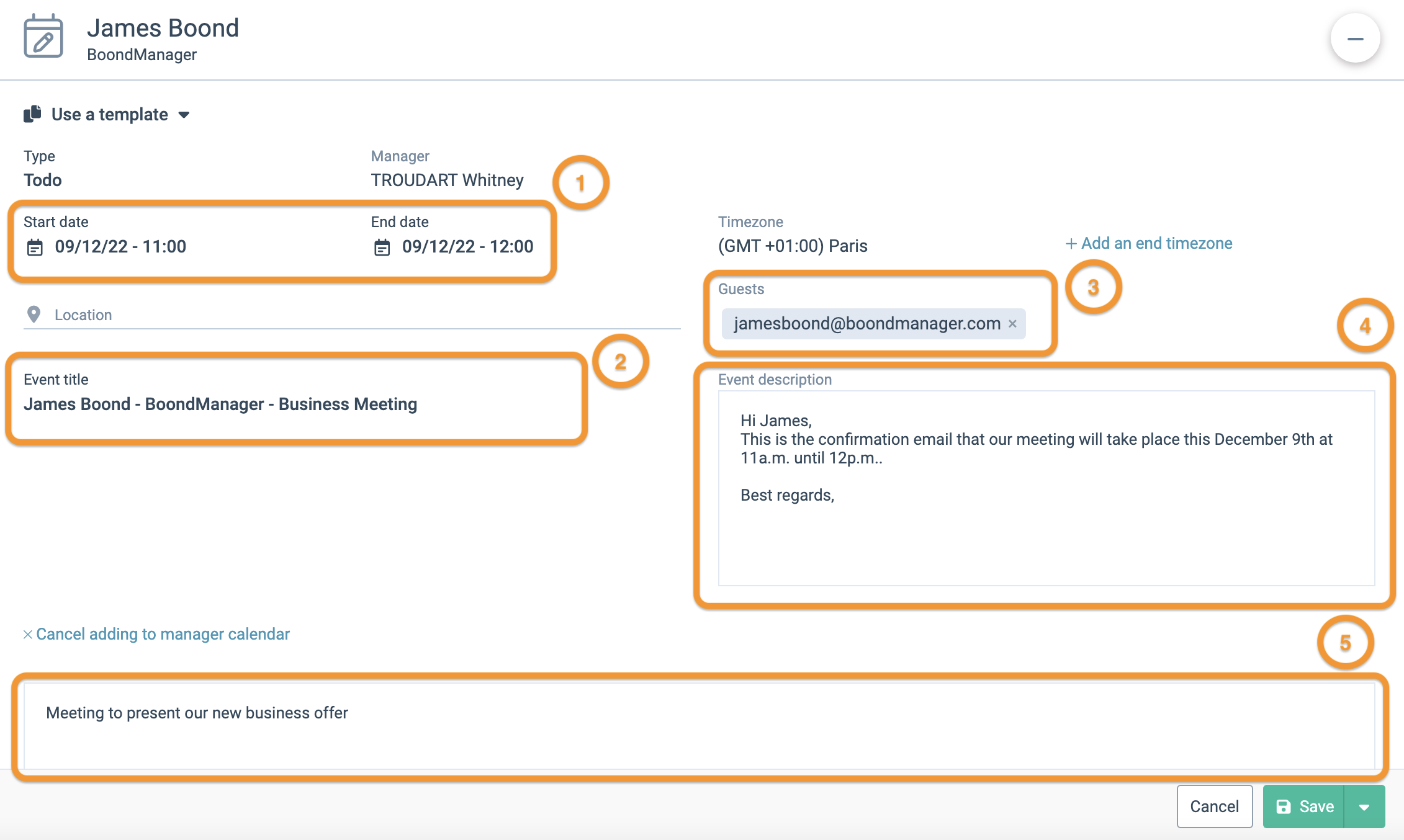 You can now refresh your Google Agenda and see that the event was added!
Important
Beware, all guests will be able to see the information entered in the Event description section in the action on BoondManager, even after the event ended.
Please be careful to only enter information that you wish to be public as any new comment added to this section will be updated in the synchronized event and sent to all your guests' agenda.
Creating an action from an email on Gmail
---
Creating an action from your email
Scenario: You received an email from a client on Gmail and wish to save it in your client's card on BoondManager.
You open this email on Gmail and follow the next steps:
Click on the BoondManager icon in the side panel of your email
A section appears and the BoondManager CRM card is automatically recognized through their email address.

Important : the recognition of a CRM card

depends on your access rights

to this card on BoondManager

Select the type of action to create in the CRM card
Click on Create action:
You can now check your CRM card and see record of your email on BoondManager:

We hope that this tutorial has been of any help and we invite you to let us know by voting in the dedicated section below.
If you still have any questions, feel free to get in touch with our Support team :