Flags allow you to group and manage data per topic within the tool.
Thanks to this feature, you'll then be able to create customised subgroups gathering some important data to follow-up on (ex: historical clients, top-notch candidates, prospects who have just been contacted...)
This way, each manager can flag/unflag all the data he has a writing access on.
Create and manage your flags flags
« Firstname » at the top right hand corner > My flags

Write the name of the new flag you're creating
Click on « Create »
WARNING :
You can create as many flags as necessary. You can also rename them or delete them if need be.
Flag / Unflag a card
Relevant card > « Information » tab > flag icon at the bottom of your screen
Click on the flag icon
Select the flag to add
Click on the cross next to the flag name to unflag

Flag / Unflag different cards at the same time
(On the relevant module) > search filters

(1) Select the data to flag / unflag by ticking the boxes
(2) Click on the bulk change icon
(3) Choose the flag to add in the dropdown list
Finally, click on Confirm to add the flag(s)
Search for flagged data
Relevant module > search filters
Click on Advanced filters
Select the flag(s) to filter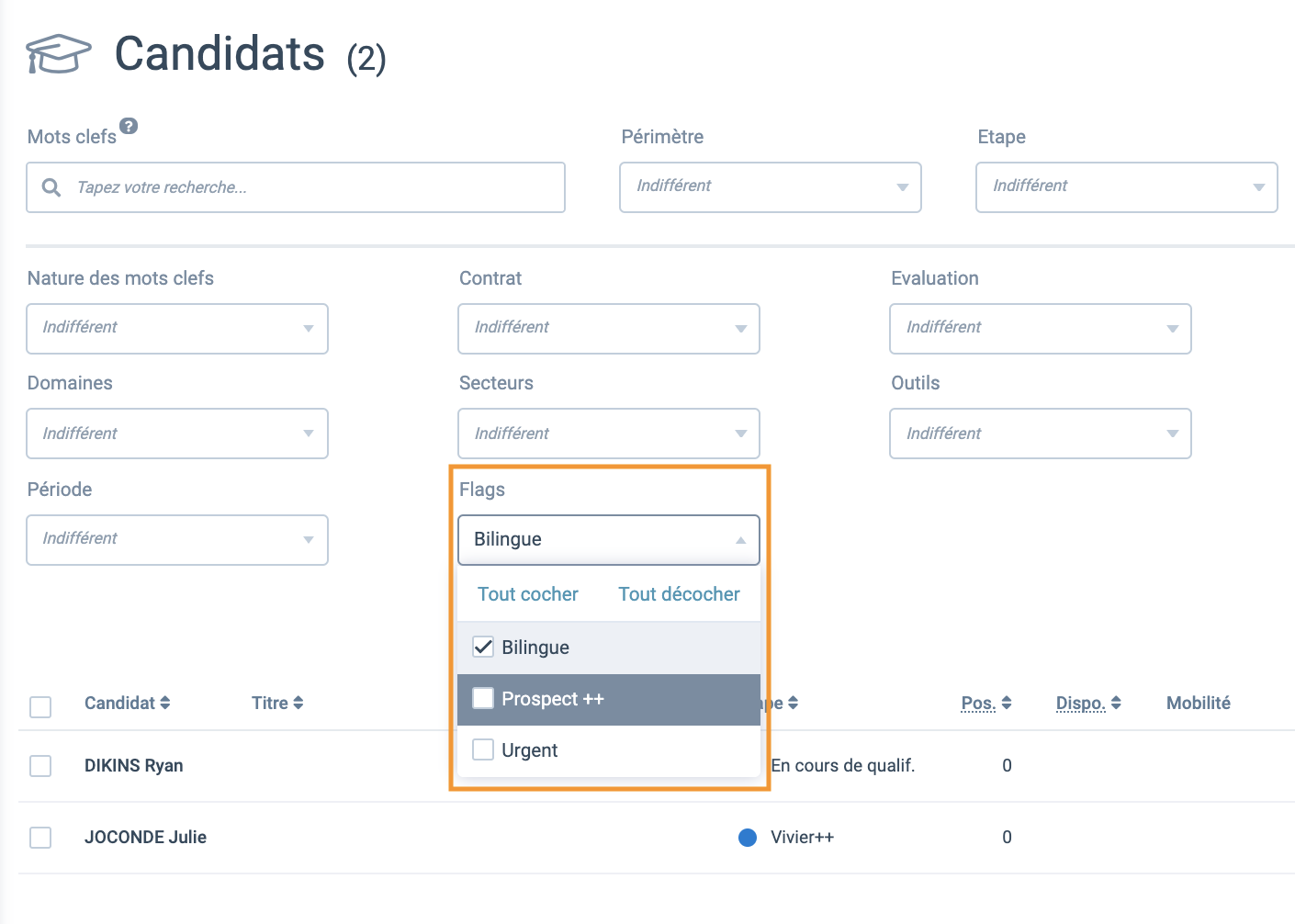 We hope that this tutorial has been of any help and we invite you to let us know by voting in the dedicated section below.
If you still have other questions, feel free to get in touch with our Support team :