You wish to hire a Candidate. They should join your staff! That is when you convert them into a Resource.
Contents
1 - Converting a Candidate into a Resource
Go to the Candidate's card:

In the 'State' section, select Converted to Resource (or the label you chose in your settings);
Don't forget to save!
The following pop-up appears: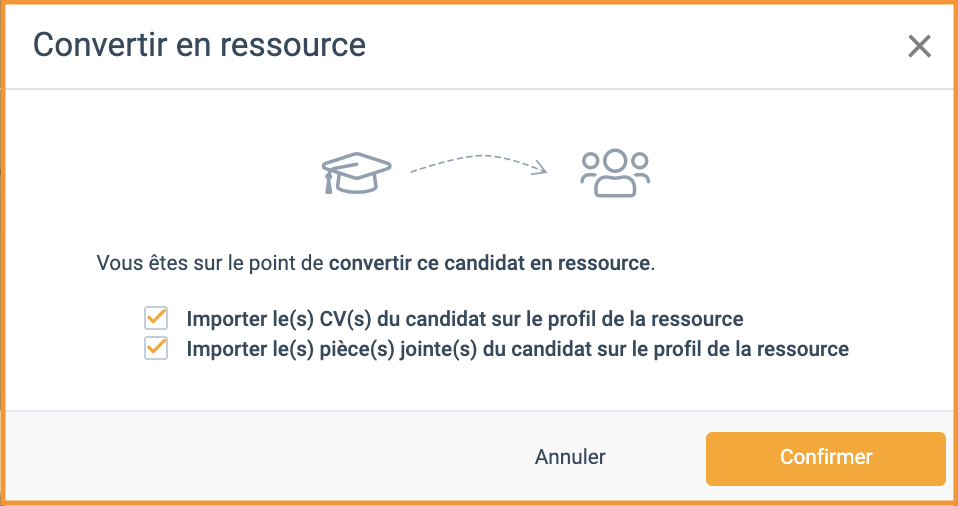 When leaving these two options checked, the CV and different files attached to the Candidate's card will be imported to the Resource card. Click on Confirm.
BoondManager then creates a Resource card that will recover information from the Candidate card.
PLEASE NOTE
The Candidate card in question will not be deleted. In fact, BoondManager duplicates it; as one of them stays in the Candidates module in order to keep a history record of this person and as the other goes to the Resources module.
2 - You created a Resource!
Good job! This candidate is now part of your staff.
What is else left to do?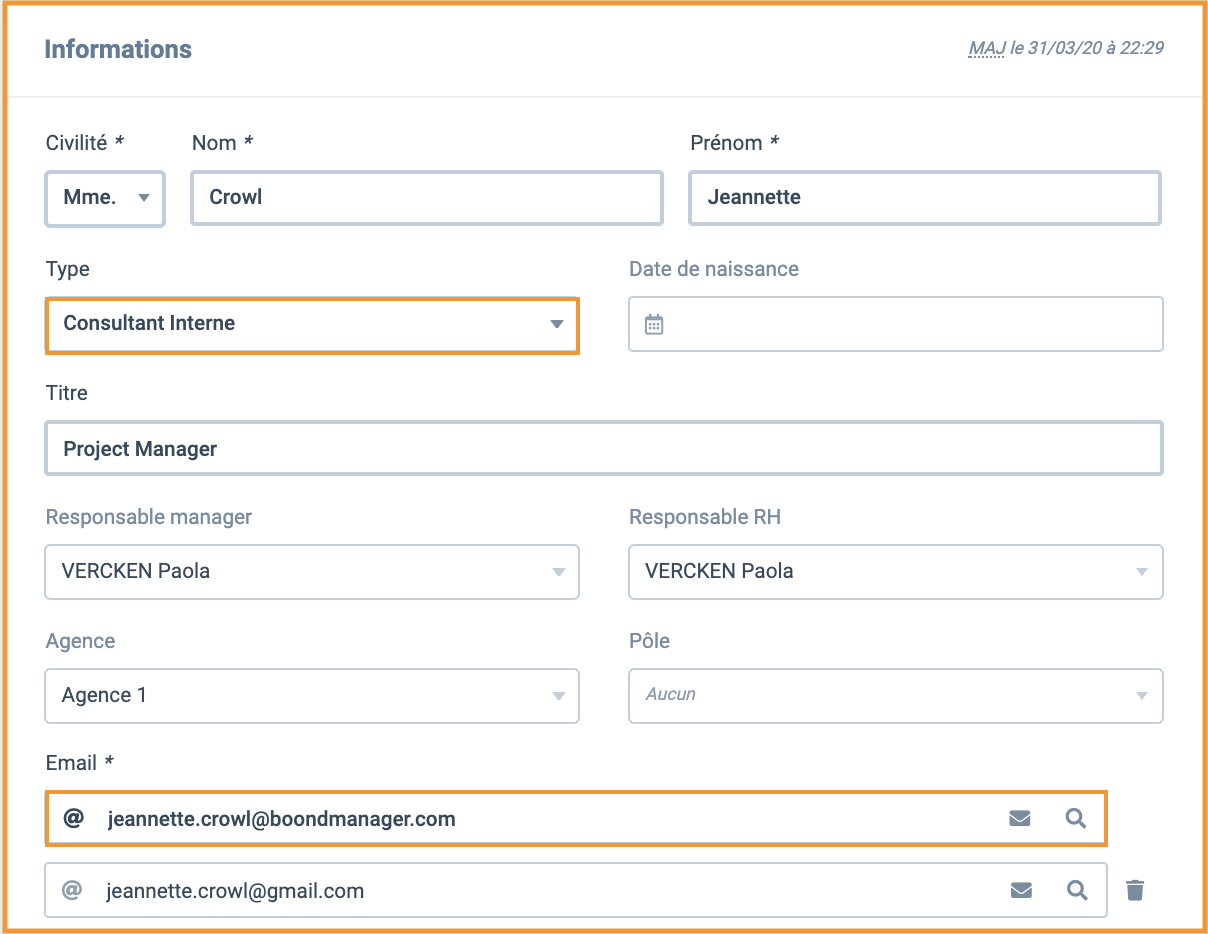 Check the Resource's type (i.e. internal or external consultant)
Put their email address 1 as email address 2 => the email 1 section is the address Boond will use to send them emails (We advise using their new professional email address.).
Save!
Create their contract (Permanent, Part-time, Freelance etc.)
IMPORTANT
Check that their contract is updated if they had a proposed contract as a Candidate.
Otherwise, create a new contract on the Resource card, as it will be necessary to know how much they cost you. BoondManager will notify you in red if a contract isn't created and for as long as it's missing.
Go to the Administrative tab to update or create their contract.
3 - Turn a Resource back to a Candidate
Your collaborator left your staff and you wish to update their "Converted to Resource" status on their Candidate card.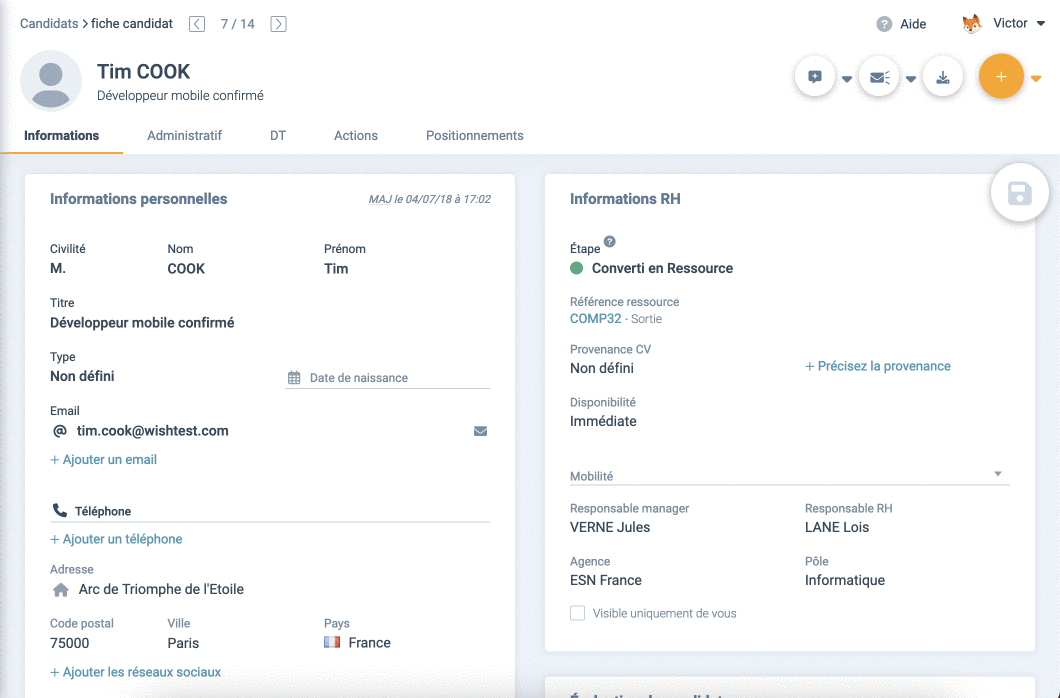 In the 'State' section on their Candidate card : edit the state for the right label (i.e. Pool)
And Save! 😊
You may notice that the Candidate card contains the reference of the Resource card it's associated with, which allows you to easily reach one card or the other (if you have the access to do so).
We hope that this tutorial has been of any help and we invite you to let us know by voting in the dedicated section below.
If you still have any questions, feel free to get in touch with our Support team :