From now on, it is possible to create a candidate and to update their information on BoondManager, straight from LinkedIn.
Summary
Adding

BoondManager for LinkedIn
From Chrome: Go to the Chrome Web Store to add the extension to your browser.

From Mozilla Firefox: First download the extension on this link: https://www.boondmanager.com/wp-content/addons/boondmanager_for_linkedin.xpi
If the browser requests to proceed to install the extension, you may follow the instructions and install.
If not, go to about: addons on Firefox (type it in the url bar) and click on the settings cog in Add-on Manager then open Install Add-on From File: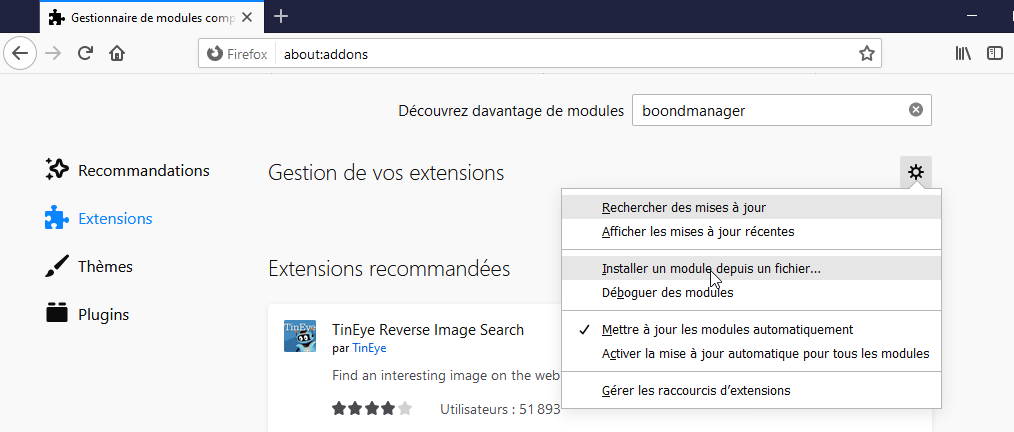 Browse to and open the file from the location where it was saved then click on Add when prompted: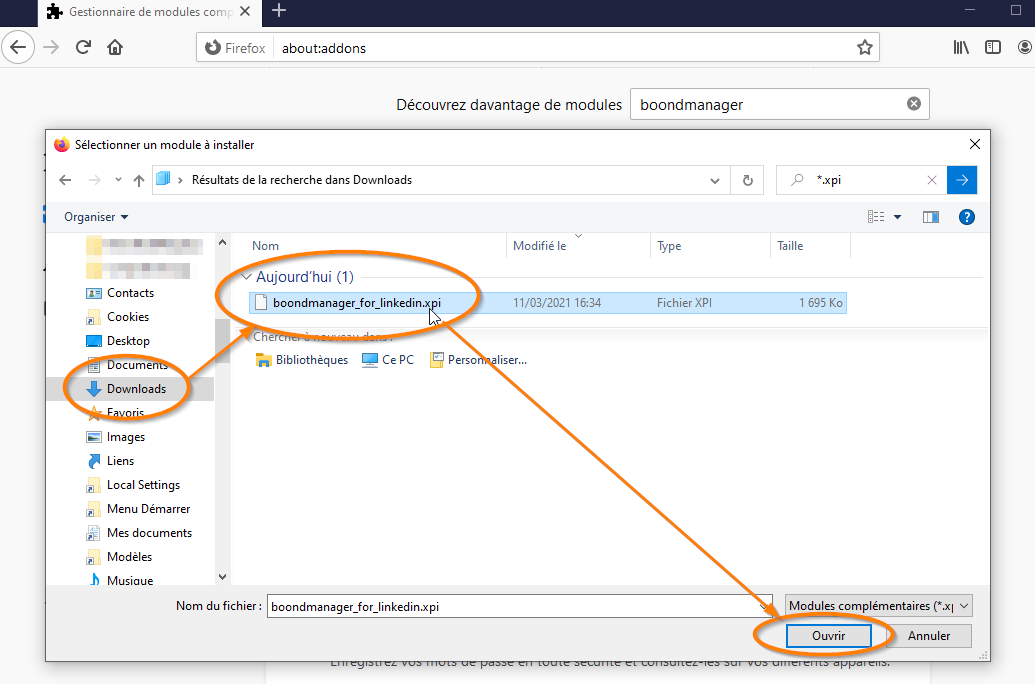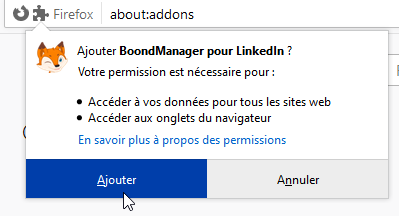 Don't forget to allow the extension to run on private windows if needed.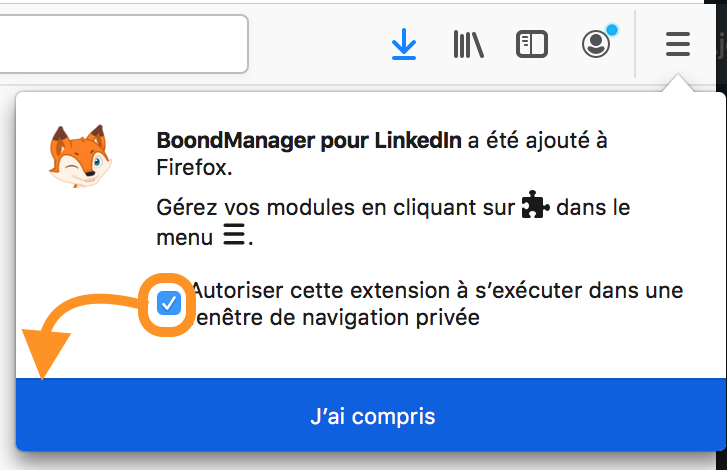 Create a candidate
Wanna know the - very - simple steps to follow? :)
Log in with your Boond account
Select a LinkedIn profile to import
Click on the Boond Add-on
Check the details
Create a candidate :)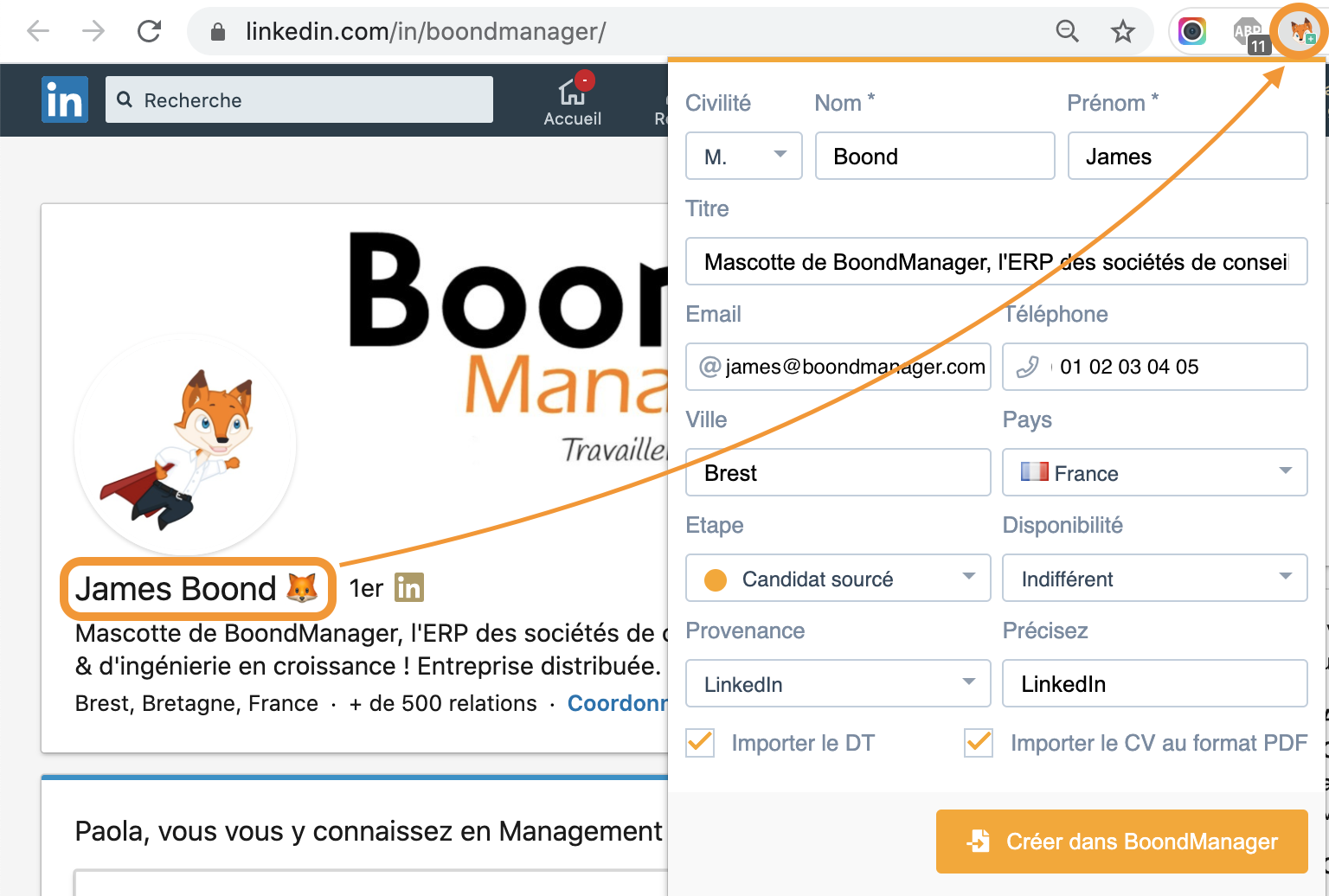 Here are some of the situations you can encounter:
If you don't have a BoondManager tab opened on your browser, the extension will request for you to log in:
Once you are on a LinkedIn profile page, the extension will allow you to create a candidate on Boond from information that are visible on this LinkedIn profile page: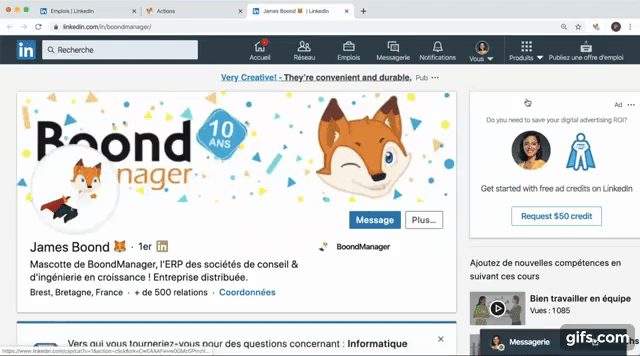 Update a Candidate
If updates were made on a LinkedIn profile (email, phone number etc.), Boond will be able to detect it and will suggest an update.
You have several options: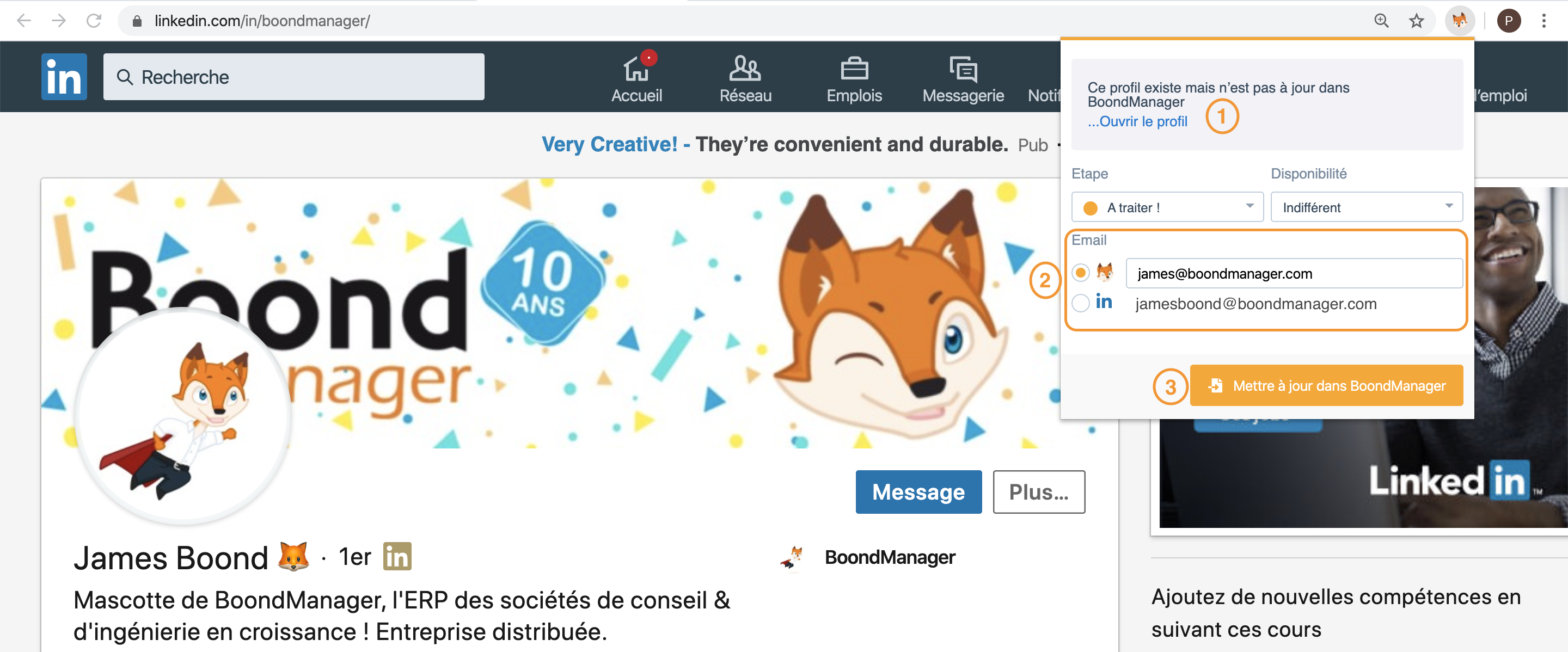 Open the profile on BoondManager by clicking on the link
Choose whether you want to stick with the information you have on Boond or add the updates from LinkedIn
Confirm the update
Managing duplicates
BoondManager thought of everything. ;)
If the candidate is already created on Boond and you try to import their profile from LinkedIn, a message will pop up saying that it already exists and that their information is already updated!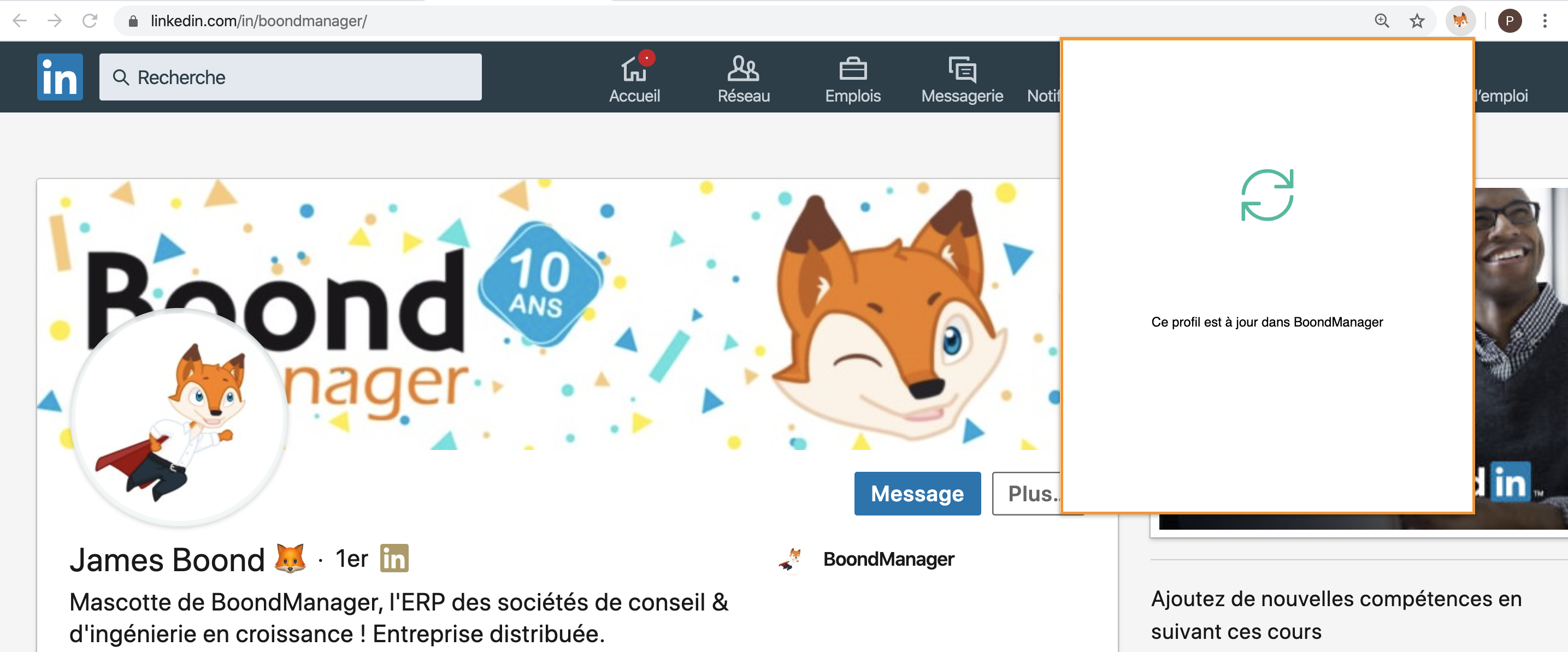 We hope that this tutorial has been of any help and we invite you to let us know by voting in the dedicated section below.
If you still have other questions, feel free to get in touch with our Support team :
Contact : (+33) 03 62 27 61 05