This application allows you to generate documents (Word or PDF) with your personal touch.
With DocTemplates, you will be able to customize your templates for:
Technical Dossiers (TD) in Candidates' and Resources' cards
HR Contracts or Subcontracting agreements with your Resources
Invoices and Credit notes
Quotations from the Devis / Quotations app
Sales' offers
Delivery orders
Orders
some Administrative documents such as equipment loan or different authorizations
Contents
Using the app
Creating your template
In order to guide you as much as we can, we provided you with examples of templates.
We invite you to check them by clicking on this link in order to use them as a base for your templates.
Note: The templates examples are not translated from French yet.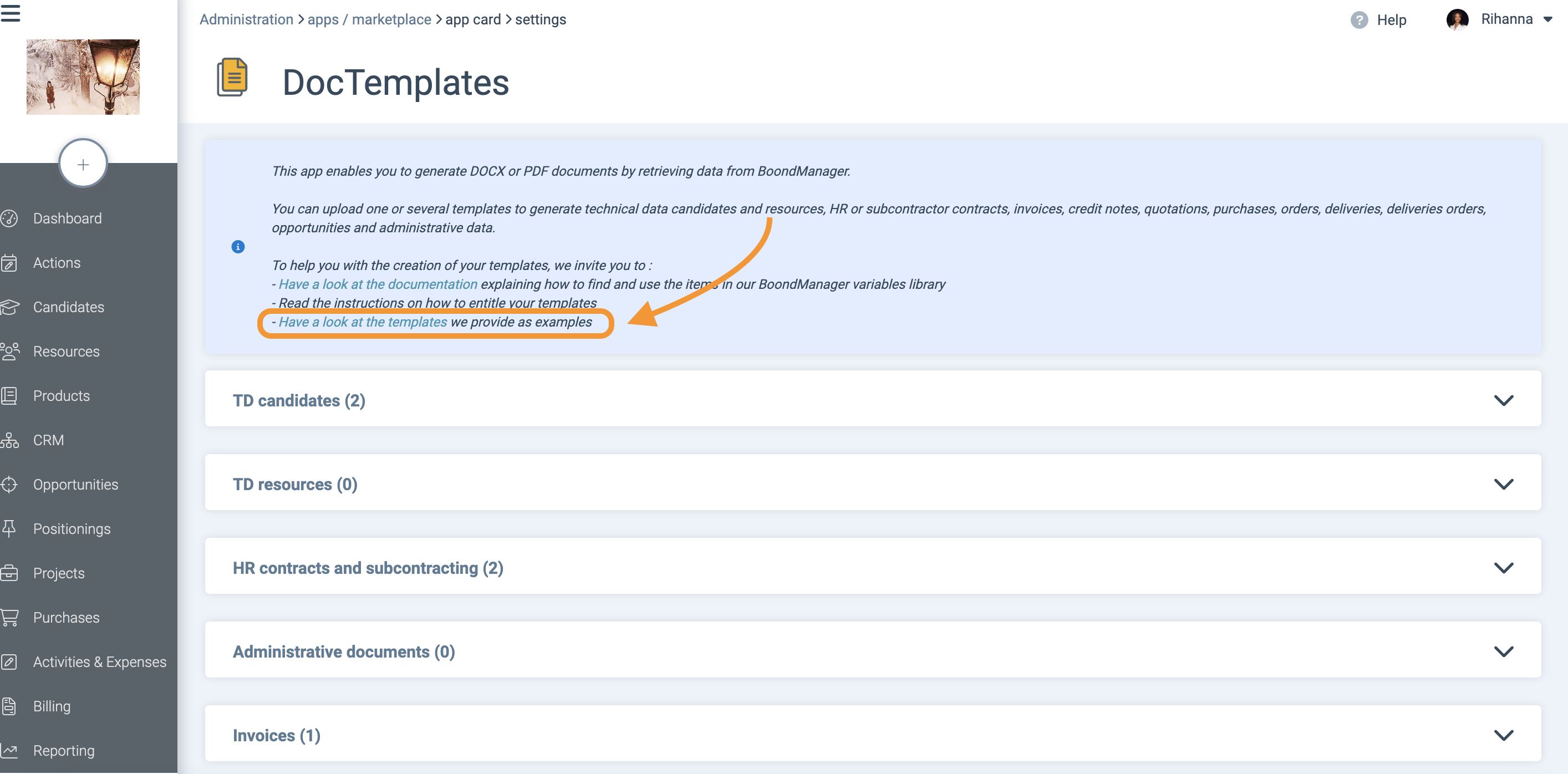 The provided file contains templates examples for:
HR contracts and subcontracting agreements
Technical Dossiers (Blind CV)
Invoices
Quotations
Delivery orders
Administrative documents
You can then use the same variables by copying them on your own templates.
If needed, you also have the possibility to check the variable documentation.
This documentation guides you in the use of BoondManager variables.
Note: The documentation is not translated from French yet.
Naming your document
In each section, we provide you with instructions for naming your templates.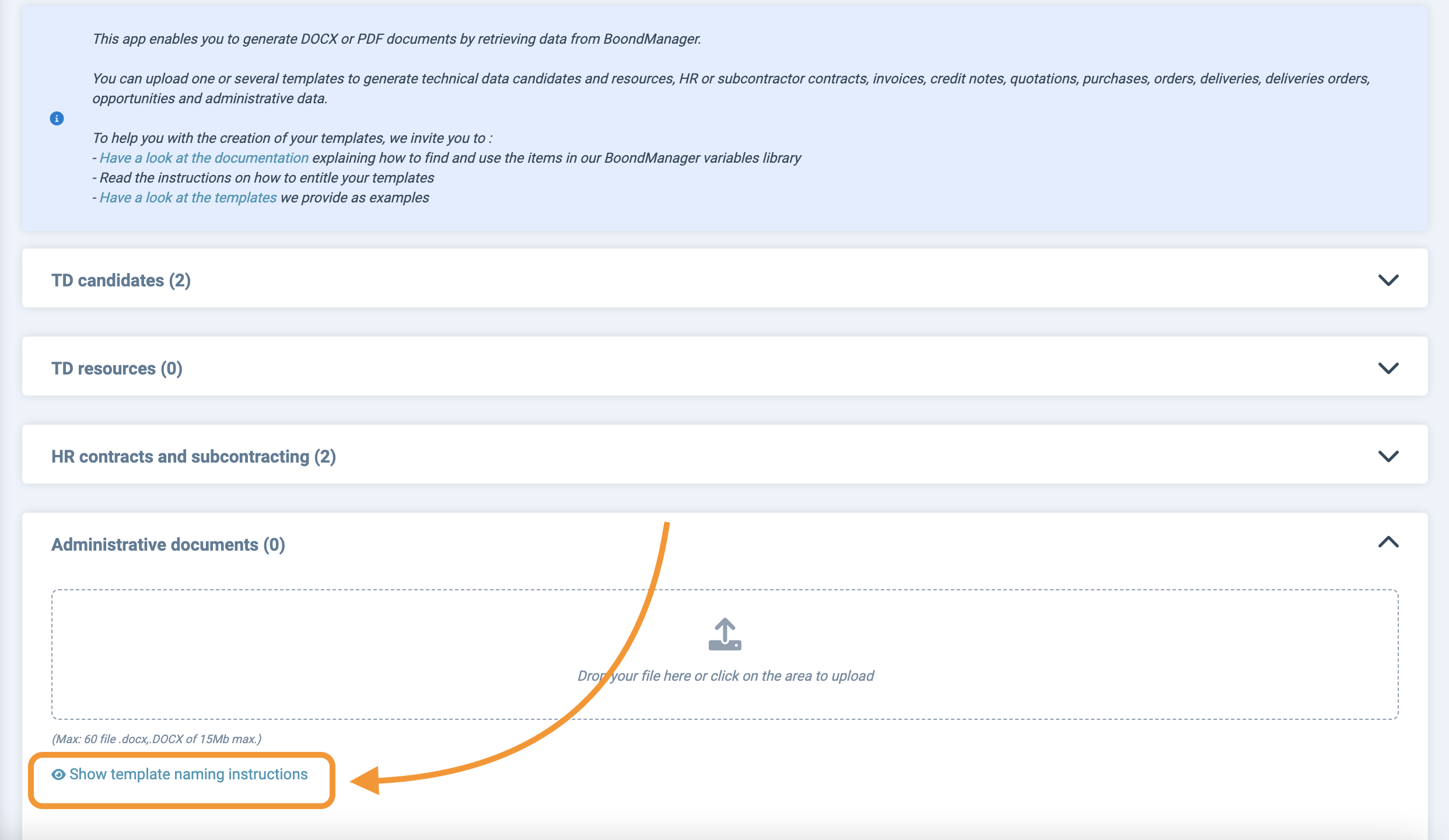 By naming your templates with these instructions, you could:
define an HR contract template for each type of contract (Permanent Contract, Fixed Term, etc.)
define an invoice/credit note/quotation template for a particular client
define an invoice/credit note/quotation/contract template for each legal agency
define a template in French or English
Uploading your template
Required
Only people who have access to Apps/Marketplace in the Administration can upload templates.
Once the template is created, you can upload it in the corresponding section.
Administration > Apps/Marketplace > DocTemplates > Configuration button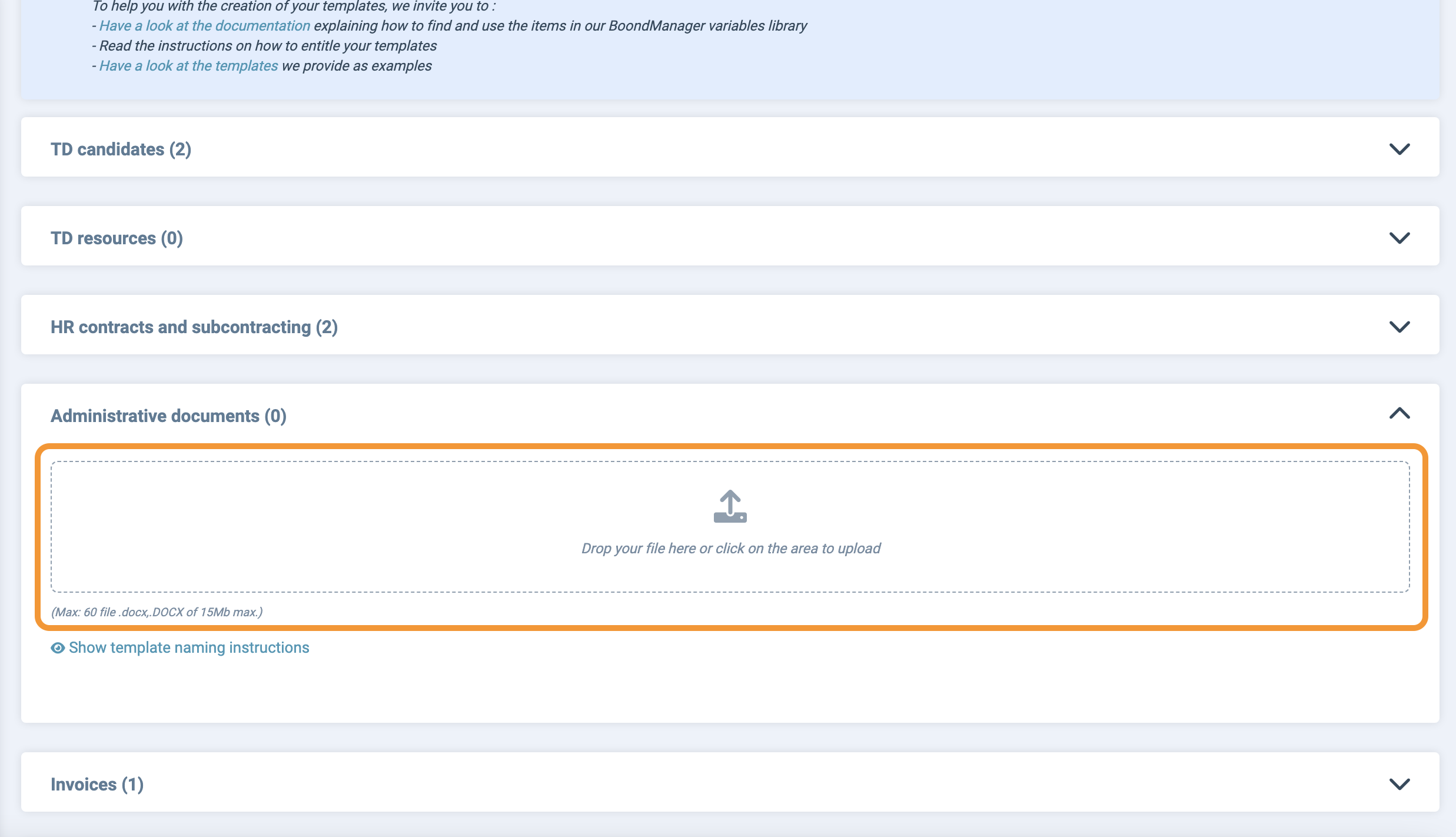 We hope that this tutorial has been of any help and we invite you to let us know by voting in the dedicated section below.
If you still have any questions, feel free to get in touch with our Support team :