On the Candidates, Resources, CRM, Opportunities and Positionings modules, you can edit the view type and go from a list view to a board view called, like the well-known method: Kanban.
Kanban view: general explanation
To activate the Kanban view, to the right of your search page, click on "View: List" to switch to "View: Kanban".
The Kanban view allows you to: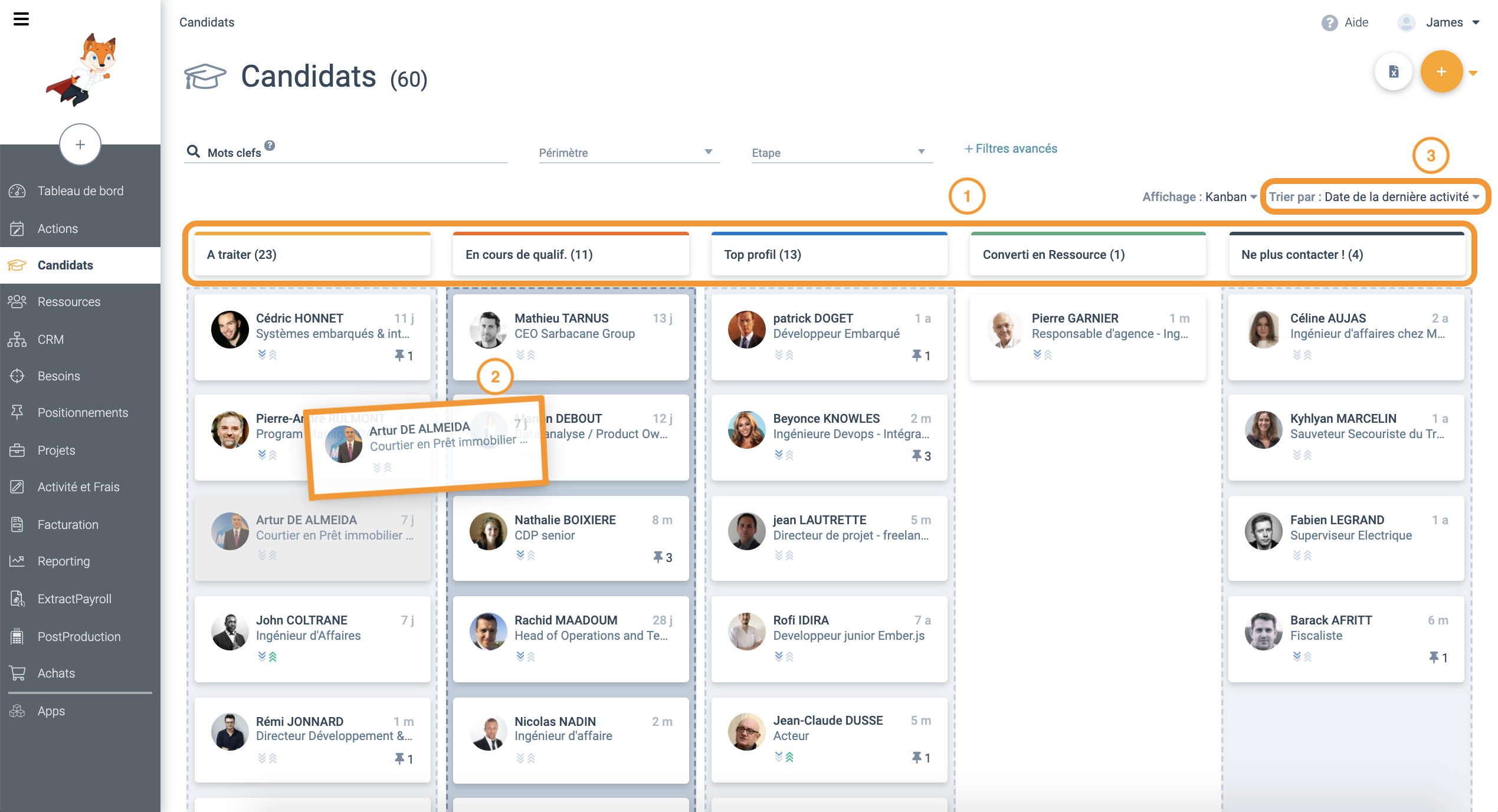 Have a visual on the total of cards in each stage
Change a card's stage with the Drag and Drop feature
Sort out your cards by different criteria
How cards work
Each card gives you information on:

the card's creation date
how new the data is with the herringbone patterns. You can see what type of action report was last saved and what's the next incoming action.

Good to know:

These patterns give chronological info. Meaning:

Last action created less the 1 week ago (past / incoming )
Last action created between 2 weeks ago and 3 months ago (past / incoming )
Last action created over 3 months ago (past / incoming )
There are no actions done or incoming .

The number of active positionings (for Candidates/Resources cards)
We hope that this tutorial has been of any help and we invite you to let us know by voting in the dedicated section below.
If you still have any questions, feel free to get in touch with our Support team :